Joined

May 18, 2015
Messages

1,166
NNID

Blue_Sword_Edge
3DS FC

1633-5415-5386
Doom Marine or Doomguy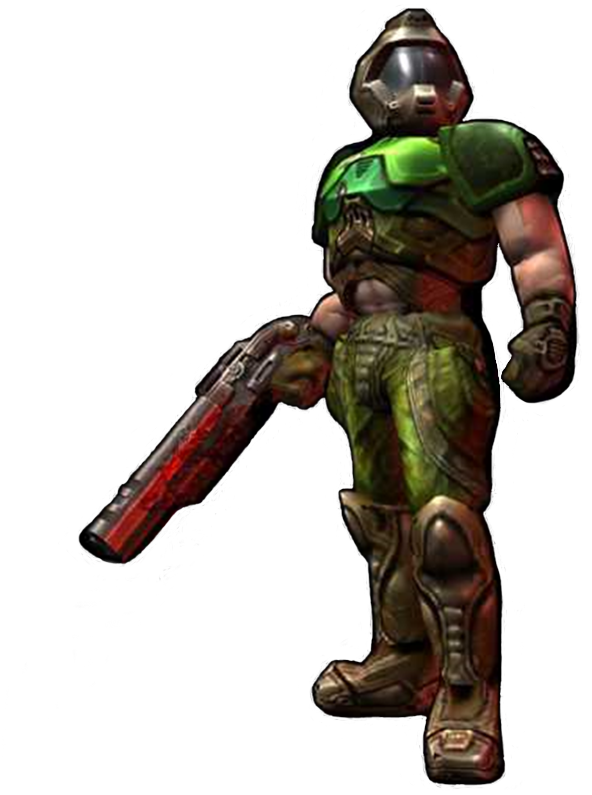 Classic Doom Marine Design from the original DOOM
Who's the Doomguy?

The Doomguy's face in DOOM and DOOM 2.
​
The Doomguy is a space marine who survived a demon attack. His goal is to stop the invasion of demons by destroying them. Not much is known about his past, since he's supposed to represent the player in the DOOM games. However, depending on the continuities involved with DOOM and Wolfenstein 3D, he may be a descendant of the Wolfenstein 3D protagonist, William "B.J" Blazkowicz. Regardless of known identity, he's helped made DOOM a well-known game of history.
What can this Doomguy do?
​
The

Doomguy is capable of punches and holding a variety of gun weapons, ranging from a lowly pistol to a big plasma gun called the BFG 9000. The Doomguy has been known use the variety of weapons to escape or destroy his enemies. His use of plasma guns and a rocket launcher could be useful for an interesting moveset.
Doomguy's Third-Party, from Id Software. Has he been on Nintendo platforms?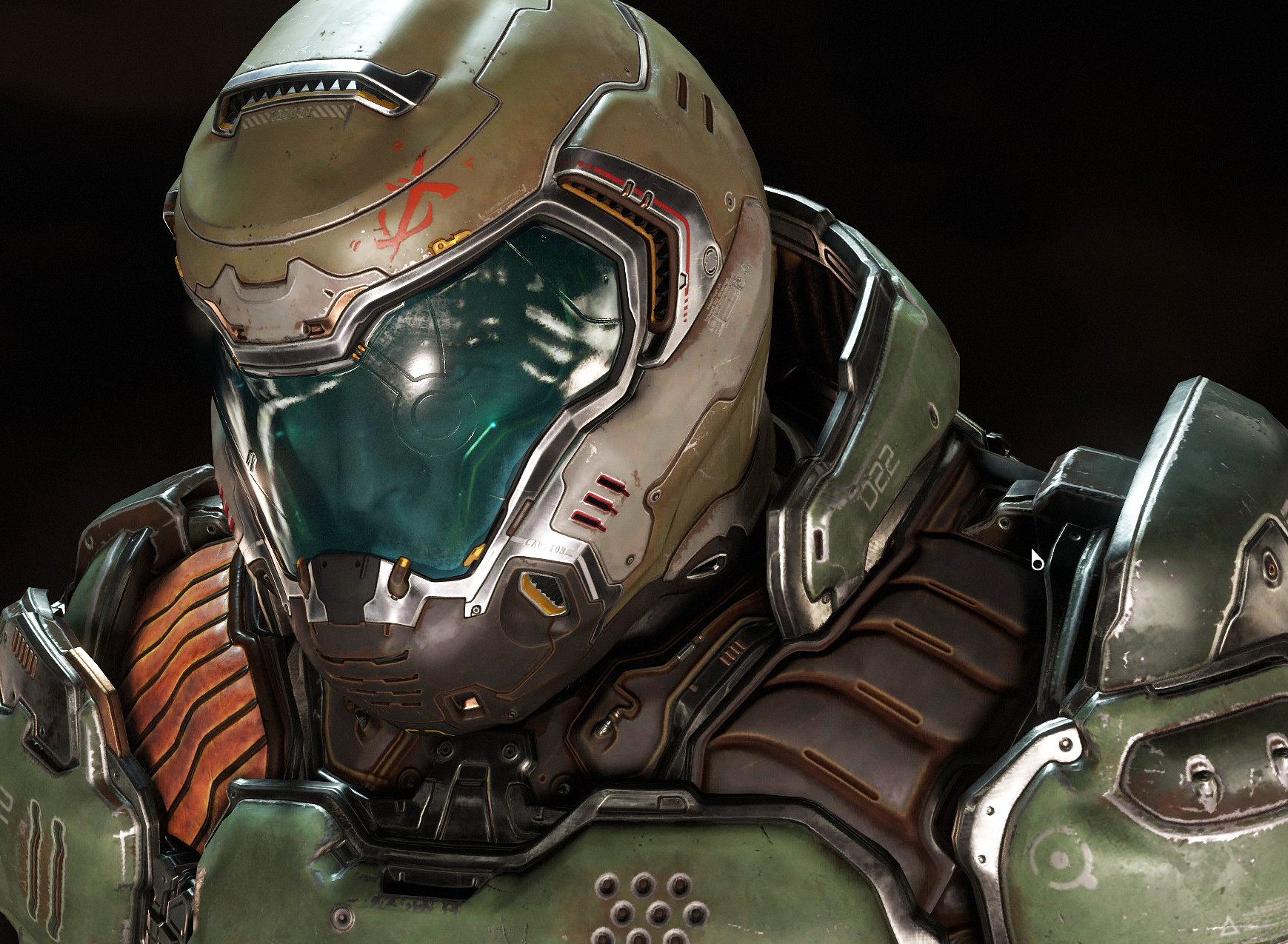 The Doom Marine as the Doom Slayer in Doom (2016)
​
The Doomguy has many appearances on Nintendo platforms. The original DOOM from 1993 and it's sequel DOOM II have been on Nintendo platforms. The original DOOM has been on the Super Nintendo Entertainment System and both DOOM and DOOM II had releases for the Game Boy Advance. There has been a Doom game released for the Nintendo 64 called Doom 64. Doom (2016) is on the Nintendo Switch and so will be Doom Eternal. This does help him qualify for Super Smash Bros.
Doomguy's arsenal, sans realistic guns and a chainsaw, seem like perfect tools for coming up for a moveset. He could also borrow not so realistic weapons and gear from later games like DOOM 3's Soul Cube and Ionized Plasma Levitator (easier referred to as the Grabber) or the 2016 DOOM's Static Rifle and Lateral Thrusters. Doom Eternal's additional weapons and suit upgrades are also considerable.
The tactics of run and gun FPS can be reflected on a tactical offensive projectile game. A playstyle idea can manifest this way in keeping pressure or an all out offensive designed to back opponents off. To balance this out, he may end being a little lacking in the defense department outside of a keep away game. The Static Rifle, if used, could make the run and gun game feel turn into his gimmick. Feel free to offer your own ideas, I may end up including them in the OP, if you wish.
There are arguments for and against the Doomguy's inclusion in Super Smash Bros. Can't really look past either side of the arguments.
Pro's
Has good relevancy within gaming as of now.

Has a historical impact making game appearances.

Is likely to have more of an edge on his competition in his company, id Software.

Western IPs are considerable.
Con's
First Party has higher priority.

Music having gray area copyright issues in DOOM (1993) and DOOM II could be a legal hurdle.

Bethesda, id Software's sister company, may present itself as competition in Skyrim's cast.
Middle Ground
We don't know how id Software or parent company Zenimax would respond to a request for Smash representation.
An odd choice for a character.
A character from the classic run-and-gun FPS games from the DOS era.
Last edited by a moderator: