It appears that you are using ad block :'(
This website is run by the community, for the community... and it needs advertisements in order to keep running.
Please disable your adblock on Smashboards, or
become a premium member
to hide all advertisements and this notice.
Looking for the perfect gift for that Smasher in your life? Maybe even yourself? Use the Smashboards Store to get any awesome Smash accessories, like a Nintendo White Controller! Please check out the inventory in our store and support Smashboards with your purchase today!
Smashboards
The Project M Official Website
has created a 'Streaming' tab
, that gives viewers access to every stream featuring the game on Twitch.tv at that time. To commemorate this new page, we have compiled a list of some of the best Project M streams. Each...
25 Comments
Smash Wii U & 3DS
director Masahiro Sakurai says "Pic of the day. Ready now? Together with me!"
​
48 Comments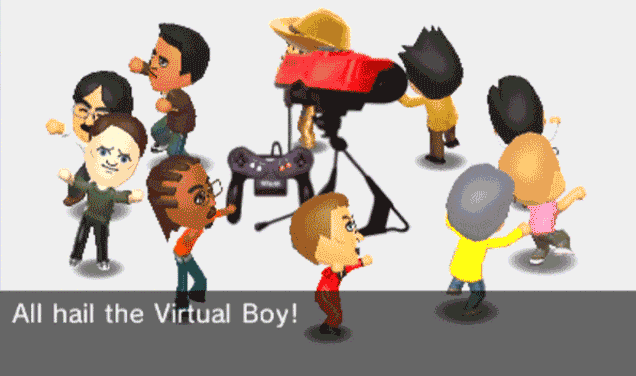 Taking elements from the old Gamecube cancelled game "Stage Debut", along with a mixture of Animal Crossing and The Sims, Tomodachi Life (known as Tomodachi Collection: New Life in Japan) for the 3DS was announced for localization in both Western and European shores on...
31 Comments
Here it is: It's time for your first tournament. You've played the game for years and honed your skills playing against friends and training partners, and now you're finally ready to take the next step and take part in your first competitive event.

What to do? Should you train your heart out...
51 Comments
Smash Wii U & 3DS
director Masahiro Sakurai says "Pic of the day. This is the final destination version of Gerudo Valley. No more surprise visits from Koume and Kotake, and the bridge is gone. There are no distractions and there's nowhere to run. And the...
65 Comments
19 Comments
The Week in Review Issue #13 was released earlier last weekend and it was quite the special issue. The Week in Review is a weekly periodical written by a vast number of writers within the Smash 4 speculative community. The Week in Review covers areas such as the Picture of the Day, Smash 4...
4 Comments
There has been recent discussion in regards to using LCD monitors at FGC events for SSBM. Traditionally, Smashers have been averse to using LCD monitors because of their increased input lag. Many moves in SSBM have narrow timing windows that even the smallest of delays could mean the difference...
23 Comments
Using alternate controllers at
Smash 64
console events has become possible over the last year. Read more to learn how this went from being a mere pipe dream to a reality!
Call to Arms
Ruoka Dancho, one of the best Japanese Falcon...
17 Comments
Smash Wii U & 3DS
director Masahiro Sakurai says "Pic of the day. Here's a very, very new fighter in the upcoming Smash games, Greninja. Greninja's sophisticated moves are extremely fun to use once you get used to how it controls!"
​
He...
99 Comments