Super Moderator
Super Moderator
BRoomer
Joined

Oct 27, 2007
Messages

19,475
NNID

Super_Sand_Lezbo
3DS FC

3179-6068-0031
Switch FC

SW-7639-0141-7804

As many probably figured, it's been decided that it is in the best interest of both the support group and staff for this thread and all further discussion on Ridley is to be put on (possibly permanent) hiatus until further developments arise, and it has either been shown that he can realistically become a downloadable fighter in the future, or that there are no chances/plan for him to be playable.

This is in accordance with some new guidelines regarding DLC/future content and SSB4 3DS/Wii U Character Discussion overall.


1. We reopened character discussion on the news that DLC characters were possible

2. This section is now concerned with possible DLC inclusions, and although there are no rules or precedence for something like this, in general we feel that this section should now be clear of characters which are already implemented into the game (Assist Trophy, Pokeball, stage boss/hazards, character movesets/victory screens, etc.).

While all things considered, Ridley would by popularity be a must wanted inclusion, and it could still happen. However, we have nothing to go on, and Ridley discussion being in a public space is very prone to trolling and flaming, as has been seen thus far with it's reopening.
tl;dr

Ridley discussion unfortunately attracts negative discussion (flaming/trolling/general salt and off topic posting) from both sides. Whilst this thread could be left open to discuss Ridley's inclusion as a stage hazard, or his slim chances as a DLC-add-on, this would be better covered in either a specific Stage Discussion thread, or in the tried-and-true Social Group section.


Discussions in a private space/social group have been more tame and less volatile and we would like to support and approve of people still using them for their favourite characters.
With the recent closing/disbanding from the Forgotten All-Stars Alliance group, the majority of us have relocated here for the time being:

http://smashboards.com/social-forums/space-pirates-luxurious-mansion.1760/

See @PresidentWario about getting an invite.

I'm giving it a brief time for everyone to get their last posts in, but it will most likely be within 24 hours.
(Thanks to @N3ON for this banner)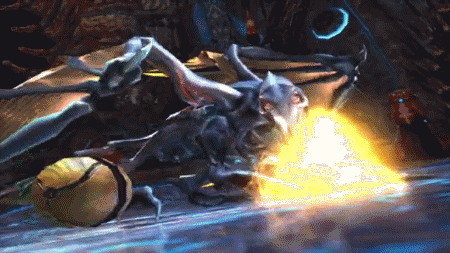 Credit to @Angelglory
-
Welcome to the last 100 pages/days of the Ridley for SSB4 thread. It has been a crazy ride, but now the game is finally upon us. Please remember Global Rules still apply here and to read this before posting:
-
The Space Pirates -
The people behind the dragon pterosaur alien big guy.
[collapse=Supporter list]Everyone with a brain pretty much.
[/collapse]
Last edited: