SRMG - Venue and hotel rooms video!
BIG INFO DUMP. IMPORTANT!

First of all: We need as many setups as people can bring. I myself got 11 TVs, and a lot of other guys are bringing a lot of stuff as well.
Therefore everybody who are able to, should bring setups!

-------------------------------------

You will all have to sign this document before entering the venue.
Those who don't agree on the general rules will not be let into the venue. General rules General rules (for minors)

If you sign this before you get to the venue, it'll be much quicker, but we'll have the documents there as well.

-------------------------------------

IMPORTANT INFO:
Due to some summer maintendance on the railways, there will be busses to take you to Eidsvoll Verk from Oslo S.
Those busses will be pretty easy to find, though, so don't worry. The only thing is that the trip will take a little bit more time.

-------------------------------------

The housing venue:
Address: Lillovegen 3b
Postal code/place: 2073/BØN.

To get to the housing venue, you will have to take the train/bus to Eidsvoll Verk. From there, you can walk.

The red road on the map is where you'll want to go by foot, the blue one is where you want to drive by car.

--------------------------------------

Sightseeing:
I'll pick you guys up at the housing venue wednesday the 11th 12:00, for those who want to see the Norwegian nature from
the top of a local mountain called Mistberget. We can also buy some food to eat when we get on the top. It'll be a 1 hour walk
to get there.
POOLS
Pool 1
Flyfunner
JAPF
Jekku
Lawrencelot
Potato Chips
Slhoka
Zgetto
Pool 2
bulldoser
Dax
Leffen
Paju
Rolf
Saska
TheBose
Pool 3
Aldwyn
Ceneri
Deathgazer
Joanna Dark
Madlobster
NamiNami
Plufball
Pool 4
Armada
I8FATGIRLS
Jolteon
Masterkai
OlafKING
Q
Wahman
Pool 5
Baxon
CXV
Glenn Glenn
Navn
Thomas
Yeniths
Zalvador
Pool 6
Ace55
Bøzza
Kriz
Over Triforce
Widde
Widl
Zyx
Pool 7
byrz
Dev
Doraki
Jack
Konrabi
ProsmasherTim
vidlå
ZetTroxX
Pool 8
Alpha Dash
Fuzzyness
Gamba
livetokill
Rocky
stelzig
Willy
Pool 9
MadMan
MasterTK
pheX
porc
raxomukus
Smasher89
Vaiski
Ælj
Pool 10
DJ Black
Efen
Humpe
Jerk
MaxThunder
milken
Nedech
Taka
Pool 11
dr peepee
Eagle
Jeffz0r
Pellevanten
VJ
Wireless
Ying
Pool 12
Akke
Eclipsing Binary
Fraykway
Ice
Pablo
SpeedyO_°
VilNess
Pool 13
Calle W
Cosmos
Dual
Däumling
Kami
molecrusher
Salevits
Pool 14
4ever
Android
Askelink
Galen
Gardex
Martelol
TNinja
Tonberry
Pool 15
EK
integ3r
Jon_***
King Funk
Lolex
ROFLCOPTER
UCK
Volvagia
Pool 16
Adam
Aegis
Ddiz
Flikkflakk
Navntøsen
Novi
Zoler
Ticket booking is now up and running!

Online ticket store is closing the 3rd of July, so you must order tickets online before that date!

-->You can book tickets here!<-- Event name is Smashers' Reunion : Melee Grande.
By booking online you get:
- An entrance ticket for 200 NOK instead of the "at the door price" of 315 NOK.
- Priority in the queue.
- Possibility to pre-order hotel rooms.
- Seeding for pools. Pools will be made before the tournament, thus we need a guarantee that the people on the list actually show up.
- You can only be confirmed when a ticket is ordered.

If you got any problems ordering tickets, contact me.
Booking hotel rooms:

The site is not up yet, but those who have pre-ordered tickets at www.geekevents.org can book hotel rooms by sending a mail to tonberry@smashersreunion.com. What I need to know is: Who's responsible, and who's sharing the room. Remember that a maximum of 4 guys can share a room at once. Example of a mail to book a hotel room with:

I'd like to order a room!

We are:

Tonberry (responsible)

Madlobster

Herp

Derp
SR: Melee Grande as Road to Apex qualifier!
Okay, guys! Smashers' Reunion : Melee Grande is now officially a "Road to Apex" qualifier. What does this mean? Basicly it means that the players entering the event will earn points for the upcoming Apex tournament next year. This will come in handy for those who are interested in going to Apex next year

As written by Alex Strife:
The points are broken down from 1st place to 7th place below.

1st place – 64 pts
2nd place – 32 pts
3rd place – 16 pts
4th place – 8 pts
5th place – 4 pts
5th place – 4 pts
7th place – 2 pts
7th place – 2 pts

Note: The doubles event will be giving that point total to each individual player. It will not be split.
First of all; my English might have a lot of flaws, since my primary language is Norwegian,
but please bear with me =)
Introduction
I have in a long time wished to have a really big smash tournament in Norway, but the tourneys
have been limited by the size of the venue and the date (considering the time of the year and
other big tourneys). This time, the tournament is announced close to one year in beforehand,
and with a venue
WITH SPACE FOR 2500 PEOPLE
. Now, how cool is that?
Only the best is good enough for the smash community, and I dare to say that this venue is the
biggest venue ever rented for a smash tournament. The venue is booked, so don't hesitate to buy your tickets online today!
I also want to mention that I've got an AMAZING HOTEL DEAL for all of
the participants of the tournament. As this venue actually is owned by a hotel, the hotel manager
said that they were willing to give us the whole hotel, meaning a total of 95 rooms, if we needed to.
Of course I need to know if this might be necessary, but regardless, all participants in this tournament
will be able to get a hotel room for a discounted price. Check the "The Hotel Deal" part below.
Also, a café is located a few meters away from the venue, at the hotel. There you may be able to buy
some real food, unless you want to go to the store to buy something else. There is however no kitchen
for us to use there, so if you want something warm, you gotta buy it at the café.
People who are CONFIRMED may book a hotel room in advance. When the planning phase is over, people will
be able to order event tickets online. Those who have done this will be marked as CONFIRMED,
and may then book a room, if they wish. Alternatively, people can always sleep in the venue, but I
recommend everyone to get a hotel room!
NOTE: THE ONLY VALID CURRENCY IN NORWAY IS NORWEGIAN KRONER (NOK).
The Venue And Location
As mentioned in the introduction, the venue has room for 2500 people, which means space is not a problem.
I also want to mention that the venue will be prepaid by me, and nothing related to the venue or the
tournament can possibly backfire economically, as all deals related to the venue already have been made.
The venue is located in Eidsvoll, and goes under the name of "Letohallen" (the Leto Hall).
More information about this will come soon!
This is what the venue looks like: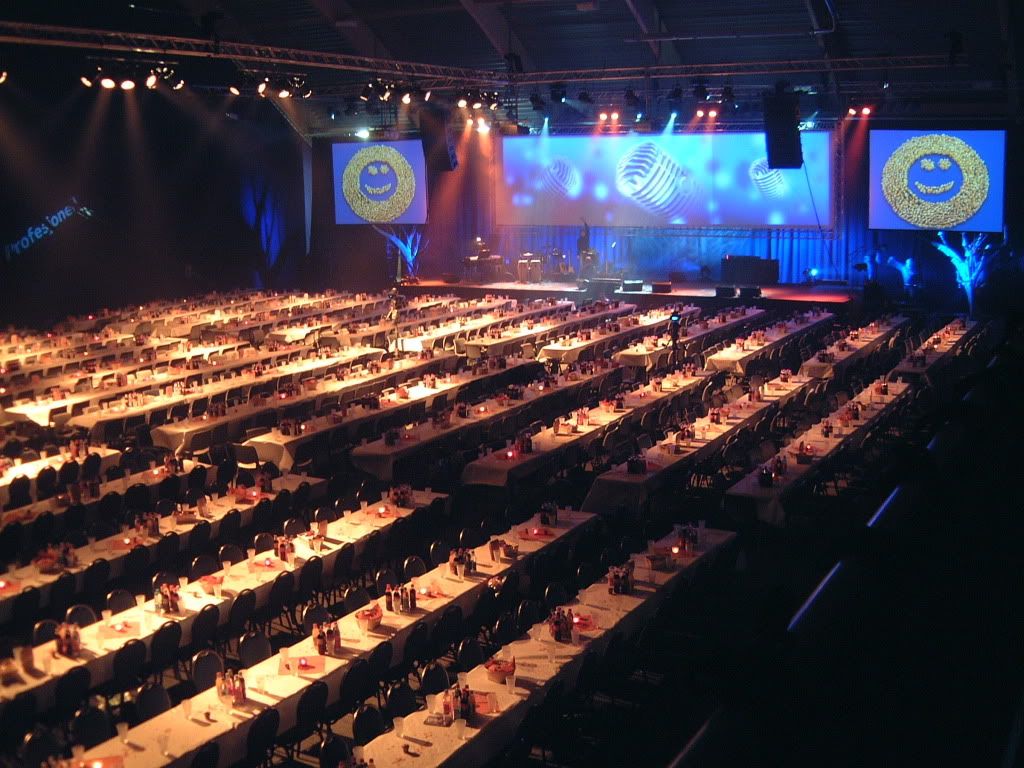 In the very top of this post you see a link to the official video of the venue, hotel and hotel rooms!
----------------------------------------------------------------------------------------------
Traveling Guide (How to get to the venue)
Price estimations (one way):
SHORT: Oslo(Gardermoen) to Eidsvoll Verk:
56 NOK (5 min)
Oslo(Rygge) to Eidsvoll Verk:
260 NOK (2h 13 min)
Oslo(Torp) to Eidsvoll Verk:
288 NOK (2h 50 min)
When taking trains, always remember to buy the tickets before taking the train. It's 20 NOK cheaper
How to get from Gardermoen to Eidsvoll Verk:
-----------------------------------------------------
You have to take the train towards Eidsvoll. These trains always go precisely xx:00 (when not delayed). Eidsvoll Verk is the first station this train stops at from Gardermoen, so it couldn't be easier.
How to get from Torp to Eidsvoll Verk:
-----------------------------------------------------
Each flight got a bus that transports you to Oslo Bus Terminal. These buses are named Torp-Expressen and go 30 minutes after you flight has arrived. You will have to take the bus to Oslo Bus Terminal. This trip takes 2 hours and costs 200 NOK.
When you arrive at the bus terminal, you have to take a 5 minute walk to Oslo S(Oslo Centralstation). When you get there you have to take the train towards Eidsvoll, which go every hour at xx:21 and costs 88 NOK. This trip will take about 50 minutes. You will have to get off at the station after Oslo Airport Gardermoen, which is Eidsvoll Verk.
How to get from Rygge to Eidsvoll Verk:
-----------------------------------------------------
Get to Rygge Train Station. Buy tickets from Rygge to Eidsvoll Verk.
You will have to get off at Oslo S, which will take like 50 minutes from Rygge.
When you get there you have to take the train towards Eidsvoll, which go every hour at xx:21. This trip will take about 50 minutes. You will have to get off at the station after Oslo Airport Gardermoen, which is Eidsvoll Verk.
--------------------------------------------
How to get to the tournament (location: Letohallen) from Eidsvoll Verk station:
Estimated time:
15 minutes (5 minutes by bus, 10 minutes by foot)
Estimated cost:
~30 NOK (Don't know exactly what the price is)
Take bus number 817 to Movegen. The bus stops are located right outside Eidsvoll Verk train station, so you'll find it easily
Schedules for bus 817(every hour):
xx:10
xx:40
Schedules (bus 817) from Movegen to Eidsvoll Verk(every hour):
xx:19
xx:53
It will take ~5 minutes to get from Eidsvoll Verk to Movegen. I will try to get a deal with the bus company, so you don't have to walk from Movegen to Letohallen. But as for now it doesn't stop directly at Letohallen. The walk shouldn't take too long, though. I'd say it takes maximum 10 minutes by foot, probably less.
Map from Movegen to Letohallen: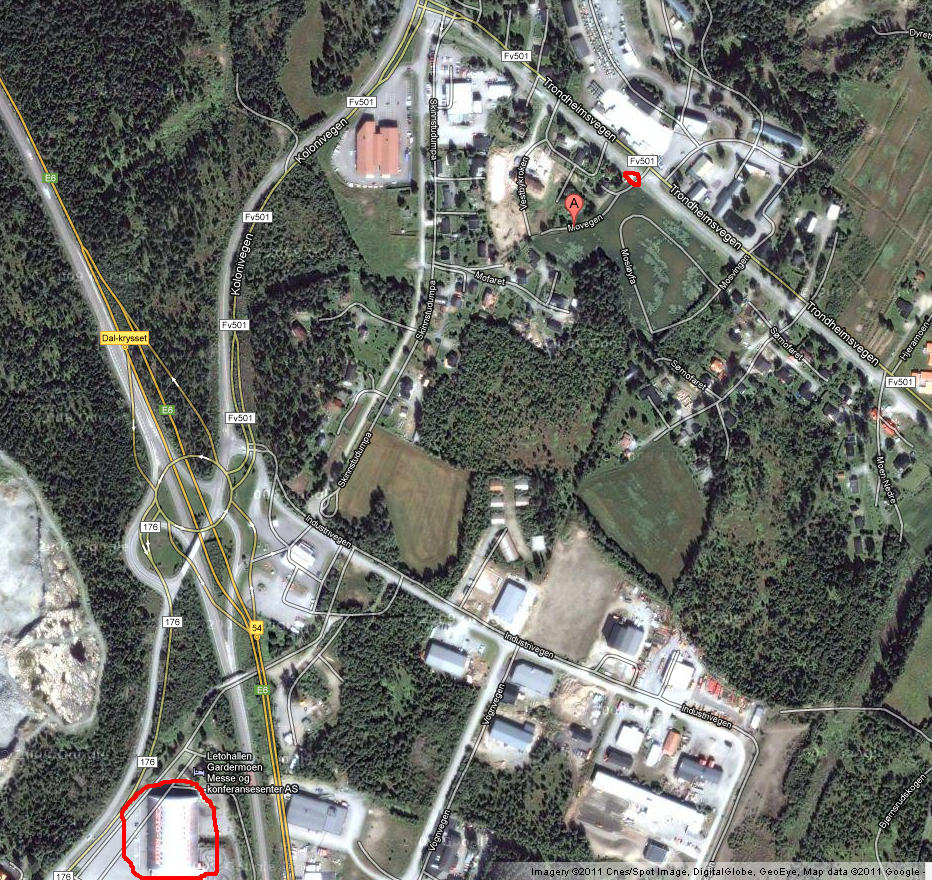 -------------------------------------------------------------------------------------------------------
The Hotel Deal
I actually got a fair discount on the venue because the hotel manager had faith in our community.
If you are a CONFIRMED ATTENDANT you may book a hotel room for you and your friends.
Rules and info for hotel rooms:
- Max 4 people may book and use one room.
- The price of the room is 800 NOK/147 USD/102 EUR each night. That price is split between the number
of people using the room. If you are 4 people using the same room, the price will be
200 NOK/37 USD/26 EUR for each person, each night, and 400 NOK/74 USD/52 EUR for each person for
the whole event (two nights). The more people sharing a room, the cheaper it will be for each of them.
- MAX 4 PEOPLE IN ONE ROOM, AGAIN! This is a general rule, and breaking it will give you consequences.
The initial limit was 2 people, but the hotel manager is a kind guy and raised it to 4 people.
- Each room have only two beds, as the picture below shows!
Why Book A Hotel Room
- You don't need to sleep on the floor of a hot and noisy room with a lot of people!
- You will have showers available.
- You got a place to rest at any time if you feel tired.
- It will raise my chances to host another tourney in this venue in the future!
A Hotel Room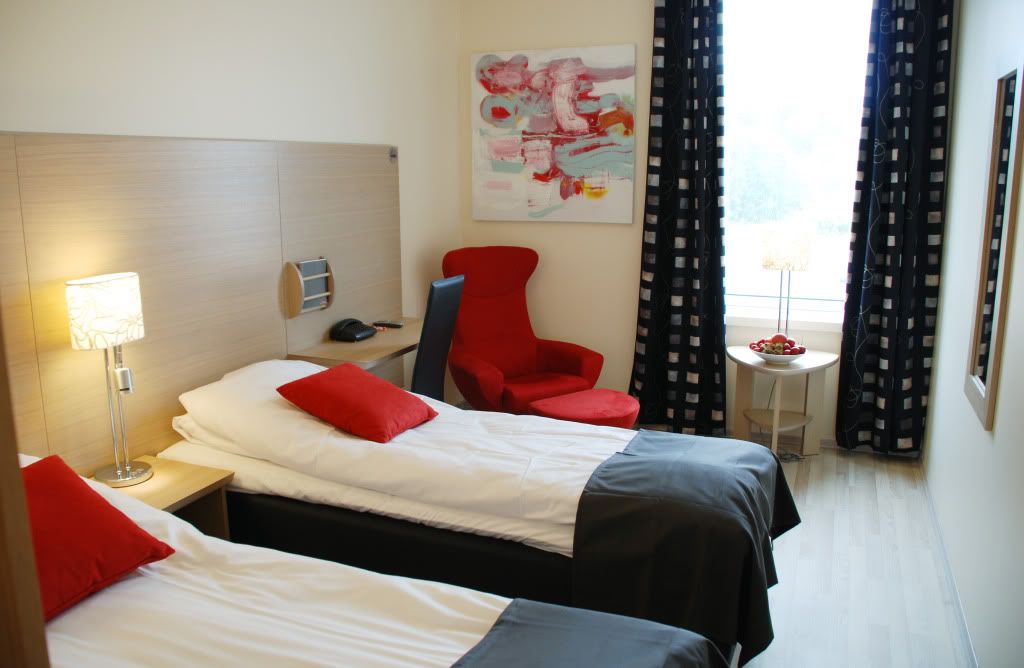 Lounge
Features
- Lots of setups (I'm actually buying a lot of setups myself as well to make sure of this).
- Live streaming!
- Recording.
- Free stuff from sponsors!
- THE LARGEST VENUE IN SMASH HISTORY!
(more features will come, eventually!)
Security
First of all I think the security of the setups is very important. To make sure nothing gets stolen, we will
rent a security team making sure the security is on top at all times. Every setup will also be marked and the
owner will get registered on a list to make sure no one gets away with your stuff!
Prices And Fees
info: 100 NOK = 18,5 USD = 13 EUR
Entrance fee: 200 NOK + ticket fee(Ticket ordered online) / 300 NOK + ticket fee(Ticket bought at the door)
Melee Teams: 150 NOK (75 NOK from each player)
Melee Singles: 100 NOK
Prizes (might be adjusted depending on number of attendants)
Singles:
-----------
1st 45%
2nd 22,5%
3rd 12,5%
4th 8%
5th 4%
7th 2%
9th 100 NOK
Teams:
-----------
1st 48%
2nd 24%
3rd 14%
4th 8%
5th 3%
Schedule
Coming soon!
Rules
General rules:
Coming soon!
Melee Rules:
NO ITEMS!
For teams:
Friendly Fire: ON
Advanced Slob Picks -
For those who don't know, this rule is used in the most tournaments.
When a match is finished, the loser may counter pick stage. The loser must tell the winner which
stage he's going to counter pick. The winner may then change character, then the loser may change
character. So, loser picks stage, winner change character, loser change character.
Dave's Stupid Rule -
This rule says that you can't counter pick the last stage you won at.
Stage Banning -
Each player may ban a stage after the first match. This stage cannot be played
at all during the set.
Round Robins -
All players/teams will be divided into groups/pools. The 4 best players/teams from each pool
will advance to the bracket or the next round of pools. All pools matches are best of 3, and every win
counts as a point, meaning that a player may score a maximum of 2 points each set.
Double Elimination -
The best players from each pool will advance to the bracket. In the
bracket all players starts in Winners Bracket. If they lose a set in the Winners Bracket, they'll get
another chance to win the tournament, in the Losers Bracket. A loss in Losers Bracket means that you
are out of the tournament.
Stage Striking:
To determine the first stage to play on during a set, you do stage striking.
Basicly each player will strike stages from the neutral stages until only one stage remains. The first player
to strike is determined by rock/paper/scissors. The striking process: The first player strikes 1 stage, then the
second players strikes 2 stages, and lastly the first player strikes 1 stage. Only one stage will then remain.
Neutral Stages(For stage striking and in case of random stage counter pick):
Final Destination, Yoshi's Story, Battlefield, Dreamland 64, Pokémon Stadium.
note: all neutral stages are available for counter picking.
Stages Available For Counter Picking:
Fountain of Dreams, Kongo Jungle 64, Rainbow Ride
NB! Fountain of Dreams is banned in Teams due to lag.
NO STALLING!!! -
All kinds of stalling(hiding in a way that'll make it impossible for the opponent
to attack you) are fully forbidden! If you get caught doing this, you'll get disqualified!
Examples: Jiggly's forward-b stalling, and stalling with Peach Bomber.
Wobbling is allowed up to 300%. Wobbling above that damage is unnecessary and counts as stalling,
which is NOT allowed.
Schedule:
Friday:
09:00
- People with setups are allowed to come in.
10:00
- Venue opens and registration starts.
12:00
- REGISTRATION CLOSES!
14:00
- Teams Pools
18:00
- Singles Pools Round 1
Saturday:
11:00
- Singles Pools Round 2
16:00
- Break (Eat food and stuff, but make sure you get back in time!)
17:30
- Teams Bracket
23:30
- ??? (To be discussed)
Sunday:
11:00
- Singles Bracket
17:00
- Prizes and stuff
17:15
- Cleaning the venue (help appreciated)
19:30
- Closing
Tournament Organizers:
1. Tonberry (Main TO)
2. Madlobster (Nor)
3. Flikkflakk/M0ze (Nor)
4. Joanna Dark (Fra)
5. Slhoka (Fra)
6. Lolex (Swe)
7. King Funk(Den)
8. Jeffz0r(NL)
CONFIRMED players:
Norway (40) :
-
Tonberry
-
Flikkflakk/M0ze
-
Madlobster
-
Navntøsen
-
Askelink
-
Widl
-
Kriz
-
Martelol
-
Thomas
-
JAPF
-
Ælj
-
Kami
-
molecrusher
-
Gardex
-
Taka
-
Rolf
-
TheBose
-
Masamune
-
DJ Black
-
OlafKING
-
Wireless
-
Zalvador
-
livetokill
-
MaxThunder
-
Plufball
-
Potato Chips
-
CXV
-
Galen
-
TNinja
-
Wahman
-
vidlå
-
MadMan
-
Konrabi
-
Glenn Glenn
-
Efen
-
Bøzza
-
Bulldoser
-
integ3r
-
Aegis
-
Ceneri
Sweden (31) :
-
Leffen
-
Lolex
-
Smasher89
-
ajp_anton
-
Nedech
-
Zoler
-
Ying
-
Calle W
-
Armada
-
VJ
-
Beat
-
Jerk
-
Dev
-
Android
-
Gamba
-
Rocky
-
raxomukus
-
Humpe
-
Masterkai
-
Jack
-
Widde
-
Volvagia
-
RPG
-
Dual
-
SpeedyO_°
-
Pellevanten
-
milken
-
Q
-
Ek
-
Akke
-
ROFLCOPTER
Finland (11) :
-
Paju
-
NamiNami
-
Novi
-
Saska
-
VilNess
-
byrz
-
Salevits
-
Jekku
-
Vaiski
-
MasterTK
-
Cosmos
United Kingdom (6) :
-
Fuzzyness
-
Jolteon
-
Yeniths
-
Deathgazer
-
Ddiz
-
Ace55
Denmark (4) :
-
King Funk
-
stelzig
-
Eagle
-
Navn
Germany (8) :
-
Ice
-
pheX
-
ZetTroxX
-
Jon_***
-
Flyfunner
-
°UCK
-
ProsmasherTim
-
Däumling
The Netherlands (5) :
-
Adam
-
Zgetto
-
Jeffz0r
-
Lawrencelot
-
Fraykway
France (7) :
-
Slhoka
-
Joanna Dark
-
porc
-
Willy
-
Baxon
-
Doraki
-
4ever
Italy (3) :
-
Aldwyn
-
Pablo
-
Dax
Switzerland(1):
I8FATGIRLS
USA (2) :
-
dr peepee
-
Eclipsing Binary
Spain (1):
-
Over Triforce
Confirmed: 120
Countries represented : 12
Contact me:
MSN:
gribb_14@hotmail.com
Skype: robin.berg.pettersen
E-mail:
ssbmtonberry@gmail.com
Phone: (+47) 481 34 661
Feel free to mail/PM me any questions.
Sponsors
SO, WHAT DO YOU THINK?