Joined

Dec 13, 2008
Messages

76
Location
Sector Z​
The objects in the background is animated almost exact alike to the ones from SSB64's Sector Z
The great Fox and arwings was resized to the ones from SSB64, it's no longer small.
The background attached to the camera, the Z will stay on screen when camera rotated horizontally.
latest updates:
-Spawn Points are fixed
but sadly no entrance animation... still frustrated.
IT'S FIXED DAMMIT! WAHOO! >_>
-Great Fox sized in x=1, y=8.5, z=1 (before: x=1.1 y=0.9 z=1)
-improved death boundary datas
-
Z is now fur >_> lulz... better than blurry Z >_<
No. I like blurry one better.
-Final Smash for Lucario is much better.

Bad news: I accidentally removed yellow needle from Great Fox and I'm too lazy to fix it until final version is made! LOL!
nvm. It's fixed =3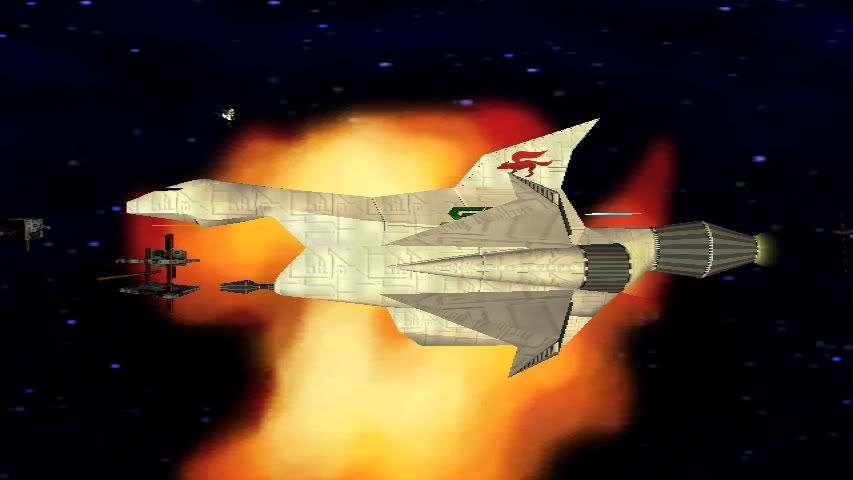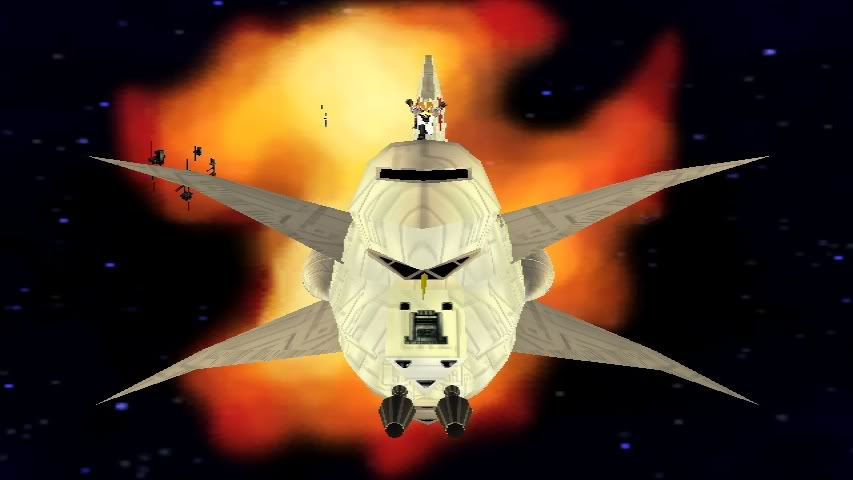 *SHOT SHOT SHOT "Wow, Sector Z v0.8.5 is sexy!"
TO DO list:
-What it really need is animations. Animators are welcome!
-Need missiles, Star Wolf wings, and more steel plates (behind the camera) in the background
-I worked alone on this stage hack and I really need is have team works
-Need few texture fixes
-control arwings
Easter eggs:
-Star Fox members call - Slippy and Peppy no longer there, but Katt and Bill. Fox, Falco, Peppy (Bill), Slippy (Katt) comments have been changed. (I am deaf, I can't figure out what they would say in voices!)
-Great Fox's destroyed cannons - it will disappear.
Download links
Sector Z [v0.8.5]:
http://www.mediafire.com/?ymqmlu1qdnm
Older versions:
Sector Z [v0.7]:
http://www.mediafire.com/?5wcelyotmhd
Sector Z [hollow - v0.7]:
http://www.mediafire.com/?y23hwienbdy
Sector Z [v0.8]: download server has been deleted due to unattractive >_> lol.
History:
older pictures (some materials in pictures may no longer reality in latest Sector Z updates)
http://i238.photobucket.com/albums/ff43/ultimatepokamon/al_100329_1959.jpg
http://i238.photobucket.com/albums/ff43/ultimatepokamon/al_100307_1252.jpg
http://i238.photobucket.com/albums/ff43/ultimatepokamon/al_100307_1548.jpg
http://i238.photobucket.com/albums/ff43/ultimatepokamon/al_100307_1551.jpg
http://i238.photobucket.com/albums/ff43/ultimatepokamon/al_100307_1555.jpg
http://i238.photobucket.com/albums/ff43/ultimatepokamon/al_100227_1958.jpg
http://i238.photobucket.com/albums/ff43/ultimatepokamon/al_100227_2012.jpg
http://i238.photobucket.com/albums/ff43/ultimatepokamon/al_100227_2008.jpg
http://i238.photobucket.com/albums/ff43/ultimatepokamon/al_100227_20081.jpg
http://i238.photobucket.com/albums/ff43/ultimatepokamon/al_100227_2010.jpg
http://i238.photobucket.com/albums/ff43/ultimatepokamon/al_100227_20361.jpg
http://i238.photobucket.com/albums/ff43/ultimatepokamon/al_100227_2036.jpg
http://i238.photobucket.com/albums/ff43/ultimatepokamon/al_100301_2220.jpg