well since general character discussion has been put to rest, i dont really know where to post this, so why not here?

anyway, the point of this thread is to get everyones opinion of the final 35 characters in SSBB.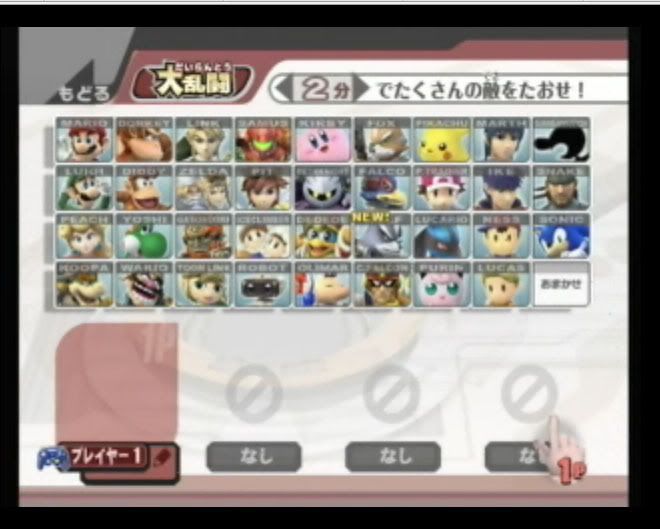 did your favorite veteran/newcomer make it in?
are you happy/disappointed with the final roster?
could it have been better or is pretty much what you expected?

my 2 cents, im happy with what we have (Wolf is a big +), but it seems as though Sakurai didnt really listen to what we fans wanted. of all the characters that were being asked for, what did we actually get? seriously,

no Dark Samus
no Ridley
no Mewtwo
no Roy
no Krystal
no Bowser jr/Shadow Mario
no Megaman
no Black Shadow
no K. Rool
no Geno

-there have only been 3 Mother games ever, one of which was Japan only, but it gets 2 reps in likely clones Lucas and Ness, while Metroid and F-Zero get just one each? wouldnt Dark Samus have been a perfect fit for those players who didnt want to deal with Samus' forced FS transformation to ZSS? and Dark Samus likely wont appear in any future Metroid games, so her/its popularity can only go down. SSBB was the last chance for her/it to make an appearance.
-Ridley was #4 on Sakurais poll and hes made into a boss?! wheres the logic in that?
-once Lucario was confirmed, many were hoping to be able to pit him against Mewtwo, but alas, it will never happen. i know how popular Jigglypuff is in Japan, but Mewtwo (along with Pikachu) is an American icon to those who have played the Pokemon series since Red/Blue. hes the first real legendary and deserved to return.
-again, Wolf was a huge addition for me, but instead of leaving Falco out (hes just a clone anyway) and replacing him with Krystal (who could have a sweet staff-based moveset) Sakurai decided three clones would be a good idea.
-Bowser jr should have made it in to start with, but giving him a Shadow Mario transformation as his Down B move (like Zelda/Sheik) would have made him even more unique and exciting to play.
-Megaman... i thought Sakurai stated that he wanted at least three 3rd party characters? many people wanted Megaman, so what happened?
-Black Shadow and K. Rool would have served as the villain reps for their respective franchises, but instead, we get only 'good guys'.

would this roster not have been much better?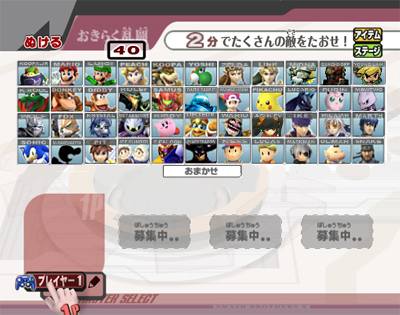 again, im not unhappy with the final 35 characters, but it obviously could have been so much better. oh well, see you all on the 9th.

please post your opinions, thanks.