Joined

Apr 27, 2007
Messages

7,128
I just recently read about that dumbazz texas company that sued Nintendo because of the same type of controllers. We all know its bull. They know perfectly well that Nintendo DID NOT take the technologies from them. Nintendo simply created the Cube and Wii controllers without any knowledge of Texas already having a patent on it. Who's ever even heard of them no-face small time companies anyway? I've never heard of them, and I'm up to date with those types of companies.
Well anyway, the BAN hasn't gone into effect yet, and we're all trying to get like 4 or 5 extra controllers each.
But I'm sure that you notice that Gamestop/Eb Games/Funcoland etc, sell their NEW Cube controllers only in Silver and for 25$! Thats not worth it, it comes up to about 27 with tax, 30$ for one controller? Not even in the color I want anyway. And their used cube controllers DON'T WORK! They're 14.99, but they are used and they are usually busted in some way, the previous owners broke one of the joy sticks or buttons and just traded it in. I'm sure you guys can relate.
Anyway, I've just found this Online Gaming Store called Gamez for less. It's one of the best game merchandise sites I've ever been to, and they are TRUSTWORTHY!
Q. But flame, aren't their controllers Third party? Melee should only be played with the original first party controller, anything else doesn't feel right. The shape and feel is all wrong for Melee with third party

Yes, their controllers are third party. But they are essentially exact replicas of the original first party controller. Perfect for advance techniques and recreational play, without feeling that odd uncomfortable feeling of a third party controller. The only difference is that they are slightly stiffer than the first party, but nothing that you can't work into. But trust me, they are the EXACT same shape and design.
Q. But flame I can't shop online. I have no credit card, I'm just a kid/teenager, how can I get my controllers too? My parents won't let me use theirs.
Lol, I'm 16, and my while my parents don't mind me shopping online, they will not give me their credit card number. But that's not a problem, there are a couple of ways for us teenagers to shop online
WITHOUT
credit cards, and without our parents consent lol.
1. Go to walmart, CVS, Rite aid, or any other convenience store really. Go to where they have gift cards. There should be VISA Credit Card GIFT Cards somewhere there. Don't confuse the VISA Gift cards with the Prepaid Debit cards. The Debit cards that they have for sale won't work unless you're 18 or have a parent. They cost like $3.21 to purchase the gift card, and then they have them in different gift amounts. 25$ 50$ and 100$. Anyone age 13 or older can just walk in the store and buy a VISA gift card. And you can use those to shop online. Just create a Paypal account, and click add credit card. They will charge $1.21 on the card and then tell you to verify with a code. Then go to http://www.vanillavisa.com to check the balance of that card, You can use the 4-digit you see there on the balance page to verify your paypal account. Whala you can shop online with whatever amount you paid for the gift card. After you have made your purchase(s) make sure to remove the gift credit card number from your paypal account. Gamez for less accepts paypal.

2. Go to cvs/rite aid/bank/post office, and ask for a money order. A money order is essentially the same thing as a check, but there is no account linked to it, so if it falls in the wrong hands, you're screwed (but there are ways of refunding your money in case of fraud). Anyway, basically just go to the store, and go to the counter and ask if the store sells money orders. If they do, they will ask you for what amount. Give them the amount you want to put on the money order, and they will also charge you like a 79 cents fee. Then, they will print out a money order. You just fill it out like a check and send it to gamez for less to pay for the item that you purchased online. Simple
Lol I know, gamez for less sounds like one of those scam sites. But I can vouch for them. They have alot of good products, they deliver FAST, and they have a very professional transaction. So far I've bought an Indigo and Spice orange controller with money orders (they came in about 2 weeks from when I put the money order in the mail) and I've bought Kingdom Hearts 2 Final Mix +, and 2 white gcn controllers using gift credits cards/paypal (they came in about 3-4 days after I put in the order)
Their offical site
(FREE SHIPPING ON EVERYTHING)
Their Ebay Store
Here is a sample of their products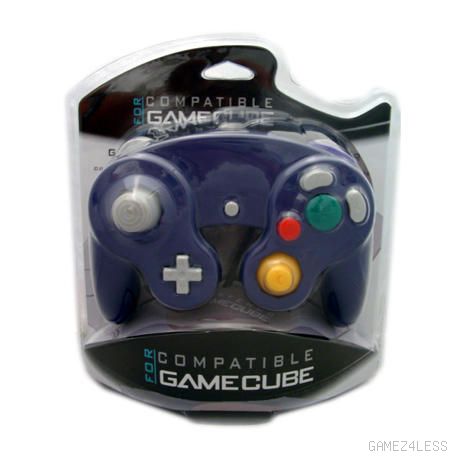 Indigo 3rd Party $12.99 US Dollars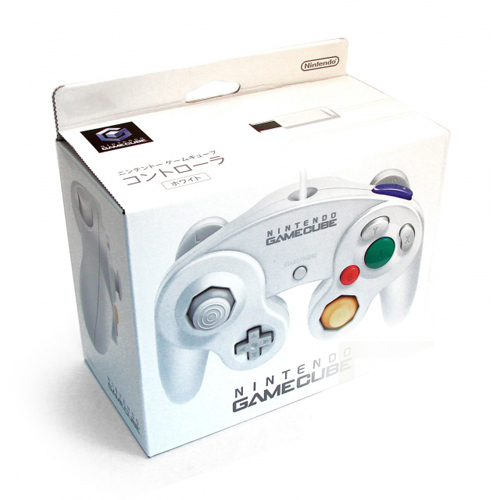 RARE FIRST PARTY OFFICIAL NINTENDO CONTROLLER WHITE! Only available in Japan, but works on US/EUR Gamecubes!
$27.99 Perfect to go with your Wii.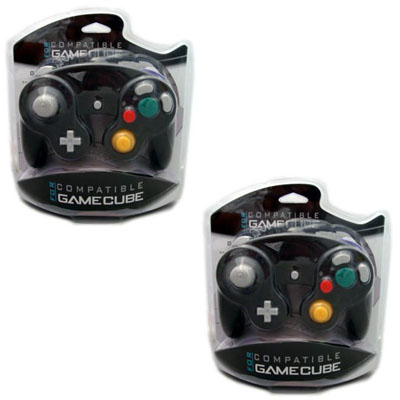 Two Third Party Controllers Bundle, Third Party $17.99