The Eternal Will of the Swarm
Joined

Jul 4, 2007
Messages

50,642
Location
NNID

PsychoIncarnate
3DS FC

4554-0155-5885
"I serve… a higher authority…"
This will be the main topic for discussion the character potential of Geno, one of the main characters from the game "Mario RPG" for the Super Nintendo. I'll update as I think up more information or people post something good. For those interested, his Japanese name is "ジーノ", so that's something to look for from Sakurai/ Japanese sources.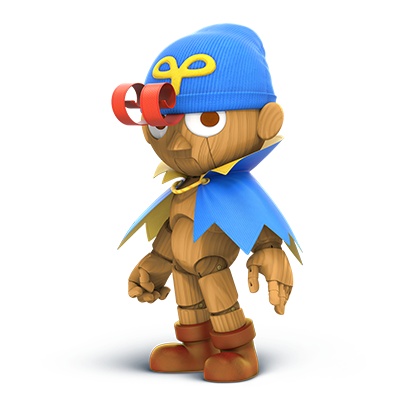 Art
by
Sean Hicks
,
Omni Jacala
, &
Chris Szczesiul
The Brawl Geno thread:
http://www.smashboards.com/showthread.php?t=72298
The entire thread is ALSO posted in the "Credits" section
Donate for Children
​
A Higher Authority is calling and it wants your help!

As a part of

Operation Starfall

, it has been our goal for both

Nintendo

and

Square Enix

to realize that there is an entire massive collection of gamers who truly care for

Geno

,

Mallow

and all these wonderful characters in

Super Mario RPG

and to have them return to relevancy in another game; specifically seeing Geno as a playable character in the

Super Smash Bros

franchise.

We have seen tremendous amount of growth within the last year with over 12,000 signed supporters to see Geno return back to the limelight, however we would like to take our platform to perform our most selfless act yet and focus on granting the wishes of children and their families.

Every 30 seconds, a child is diagnosed with a serious illness or injury. These kids are often scared, lonely, and facing painful medical treatments or long periods of hospitalization away from their friends, family, and all things that make being a kid great.

That's where

Starlight Children's Foundation

comes in. Starlight provides fun, state-of-the-art programs like Starlight Virtual Reality, Starlight Hospital Wear, and Starlight Gaming to thousands of hospitalized kids, at no cost to hospital partners.

It is almost a perfect fit considering Geno, himself is a star spirit that is focused on granting wishes!

You will be able to visit our website and see a list of total signed supporters for Geno over at our

Operation StarFall website

and our social media platform

@opestarfall

.

And don't forget to learn more about Starlight by visiting

their website

.

Thank you for everything you do! Your contribution would be much appreciated.

Respectfully,

The Operation StarFall Team
Update: Geno #1!!!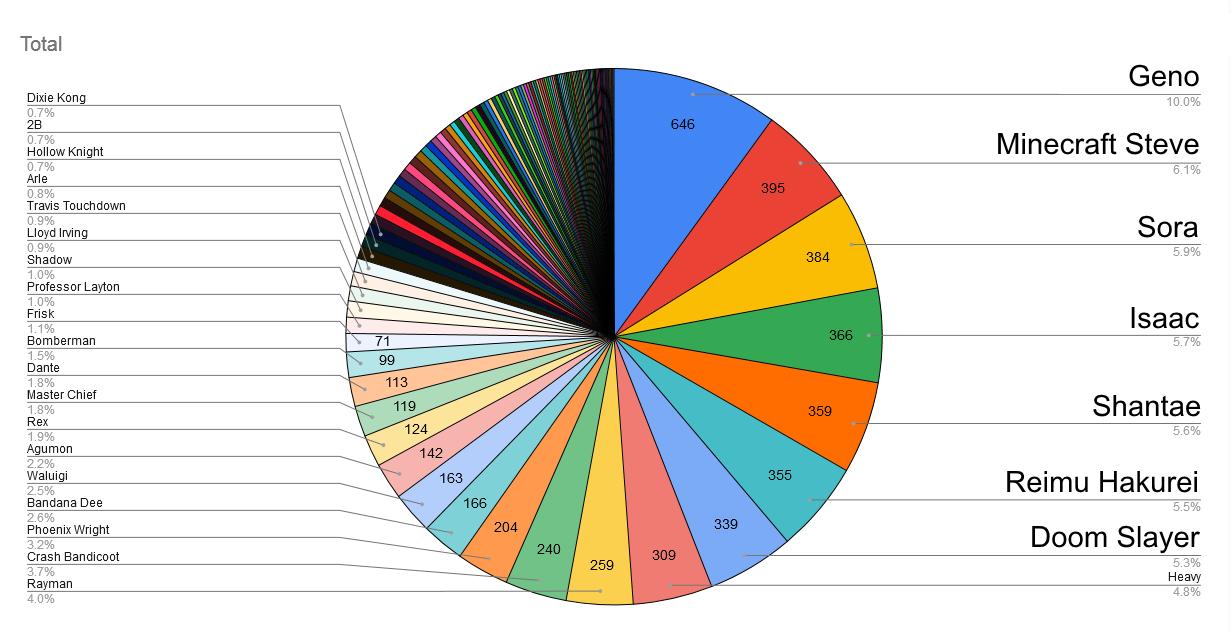 TO ENSURE BEING ADDED TO THE SUPPORT LIST, "LIKE" THE OP
List of Supporters
Special Thanks
McFox
♪!?
-Coco-
?
?!?!?!
Aerospherology
AirMac1
alemerltoucanet
amazonevan19
aquasound
Arcadenik
astralAenigma
Asxin
AugustusB
Autobot N
AuraCuba
axel_
Axelocke
Banjodorf
B
bardbowman
B
Bendario
Blade of Evil's Bane
BlastState
BlastoiseKoopa98
Metal Shop X
Blue_Sword_Edge
BluePikmin11
BoyMan
BrashCandicoot
candyissweet
CBO0tz
CF711
Chalo5000
ChaosSharpedo
Confirmation
coolcat12347
cmbsfm
Crap-Zapper
CraziiDamon
CroonerMike
ctt4lfecw
Smithy (In Spirit)
Dalek_Kolt
Dan
D
Danelo_G_3
Darkfur
Demonfunds
Denomon3144
Dionaea_floridensis
DjinnandTonic
dkkrang95
D
domriver
Dragon lord
DragonFire04
Drakonix
Dreamking
Duck$mash
Dyllybirdy
Dynamic Worlok
EarlTamm
ehat3805
EntropyAtrophy
ErenJager
EricTheGamerman
FalconFire93
False Sense
FamicomDisk
FCZHornet
FE_SLaDe
Fenriraga
Flynn__
FooltheFlames
ForsakenM
Freduardo
freebird87
Frosty Pops
Funktastic
FurretBro
Garbage Cat
Gazorpazorpfield
gebi
Geno Boost
GenoComet
GenoStrike
GenoREBORN
Gerrothorax
Giga Kaiju
GonzaGears
GooberHonker
goodspeed87
Gotta
Graf von Tirol
grizby2
Grunky Peep
H
Haunted237
H
Hero044
Houndstooth
hashupa
hydrokyogre
H
Hyrulekoopa
Iancineroar
Icyllya
IGuessItsOver
InkyNeko
InsaneHippo
P
Pippin (Peregrin Took)
J355315R4D
JamesDNaux
Jaster
Jazzy Jinx
Jetsurge
JoeStronger
Johnknight1
Just a random scrub
JustCallMeJon
Justy7s
Kaeltor
Kalomaze
KanataLen
Fatmanonice
KCCHIEFS27
Kero!
K
KingPotato
kiteinthesky
Klimax
Kooj Kooj
lanky_gunner
Laszyking456
Link Okumura
L
link2702
Lisbon Mapping
LiquidBoxcutter
L
Lord Tetris
lordrogersmith6485
Luigifan18
maf91186
Makko Slade
MaskedMyster
MattX20
Mariobro_
MarioMeteor
Marvel-Otaku-Man
max_0888
mbvswb
Mecakoto
Megadoomer
MephistoSlayer
MEra
Mogu
MooseSmuggler
Mr Gentleman
MrBill0327
MrGameguycolor
Nauzgo
Nazyrus
Nazzul
NebulaWords
Necro Toad
NeerTheEngi
NeonBorealis
NintendoFan388
Noipoi
NovaFight
NukeA6
Oasis_S
Oblivion129
OptimisticStrifer
owjies
papagenos
paper roxy
Penroze
Phantom Joker
PhantomShab
PhilosophicAnimal
pika.thunder25
Pillsbury_Soyboy
PolarPanda
Popsydoodles
praline
P
PreedReve
Pryze
PsychoIncarnate
Raijinken
Rapwned
Raider 88
RedDragon64
Red Dead Redeemed
Raheem The Dream
R
RetrogamerMax
Ring-a-Sheep
Robertroid
RosaPeach
Rubbertop
S.F.L.R_9
Scoliosis Jones
Seadra
Sean Wheeler
S
SEGAGameBoy
SevenGameSet
@SGoW
ShroomEL
Sigran101
SilvaFoxx
Sinn
skydogc
Sleeps with Butterflies
Slender
slopdop
smash puffle
SmashKeks
SniperGabe
socandrewcer
Solmatter
SomeGuy328
SonicMetaphor
SoopahSanikMoo
SorrowOfAcheron
@SpaceCadetKeon
spoilerowl
SSBBDaisy
SSBDucky
SSGuy
Standlord
Strider_Bond00J
SuperNintendoDisney
SuperNintendoKid
SuzyHeart
TBone06
TCT~Phantom
Teeb147
TerminalMontage
ThatIsFalco
THE 6r
TheBeastHimself
TheCJBrine
TheOneAndOnlyLuki_
TheStarlightsFlower
Thirdkoopa
thirsty-pocket
T
ThoughtfulWanderer
Tinfoil
Tiymako
Pyra
Toasterman247
TooManyToastahs
TreeBranch
T
Turtlar
TylerTheYoshi
tyrus+
UberMadman
valkiriforce
Wambo
WampaWreckage
WarioTheLegend
W
Willoftacos
W
Wind Chill
winged hero
WiredRM
Xigger
XenoNeX27
xpnc
yakko789
Cabbagehead
Ze Diglett
ZelDan
Zethoro
Zoljinx_
ZTurtle
Zyphyris
---
Polarthief
ShinyReshiram
SpeedBirds
Retro18
Laszyking456
ChoccyStar
ItsYaBoyArmando
Shado-will
Bee Card
@Zack E.
Sovereign Trinity
Luigi The President
PKFun
Datboigeno
djgwiz
DIY
JuryRigging
DaxMasterix
ayytypical
R
Reshi
Potatu
berserker37
PokéfreakofBACON
Kektendo
MindReader
GrungeMan
Loliko YnT
My****&MuRaheemThe
LightningHelix
Ovaltine
CoinedLuck
Tetrin
REZERO
K
Kzinssie
Hot_N_Tasty
Eric2625
T
TeamChevy86
lemon demon
RichieGonzo
NintendoKnight
Arcane_
Necksuss
ARandomZoomer
Toshin
zippyskipy
3DSNinja
Ingenious!
Qualk
ColtonS25
Dee Dude
Jurae818
@Foz
Atmoz
RingJ5
MemeSaucy
SpiritOfRuin
Oaterinos
SkeffVEVO
noise r us
Rohanx17
@ShotoStar: Endgame
Grim "Anubis" Reaper
Musubi
Vector Victor
MisterMike
PurpleGiraffesMeow
Glitch-EGamer
Wazygoose
A
Antho
Krystedez
cheeseseatbelt
Genokie
T2by4
StarLight42
Freezerburn
QQS
Ray102396
Qeomash
YsDisciple
Zinith
Supergeno
max_0888
Cuzeba123
Plank08
Heoj
Blankiturayman
TheHeartbreakKid
Nicnac
MasterOfKnees
Bob-Omber
EmeraldNate
AJb1205
@Serenade01
Jorichi
GenoToto
Steflames
HudU
Sour Supreme
kylexv
Mastadoom88
Grumbo
Inawordyes
Levy22
Lamperouge
spongeabc5
Wish7s
Corbin
The Anigriffin
waterhasataste
Comorant
Kuma_
Griselda
LunarDistortion
AdamBel731
Malo Mart
JoscarGamma
Enigma735
Super10ZX
DarkShadow20
MrJudd
RedMachine123
Lagguino
@JDCabrera
J
JarBear
Springwood Slasher
GodzillaGuy64
Kremling Kommander
TheHeartbreakKid
Lord Woomy
X
Xehanort1372019
Spatulo
TTF
Franco Geno
RageCage271
Crankshadow
MarioTime
OffBi
MarcelinoBros92
Genome
UltimateCyborgOverlord
GenoDoge
(over 350
confirmed
members so far)
(With Legacy Supporters, it's over 444!)
Legacy Supporters (Beta Version)
Past Supporters of Geno that haven't posted in this current thread
AIM0001
APC99
AEMehr
acekidgravity
Autumn ♫
andimidna
ArturoLamilla
B
bagoly14
Big-Cat
Booster
Banjo-Kazooie
ChunkyBeef
cmbsfm
Cyberguy64
Chauzu
Cheezey Bites
Crawful
Creo
FalKoopa
Dark Emperor Hardin
Ember Reaper
EmceeEspio
Enigma14
Etc_Guy
Frontiers
@Foz
Ferio_Kun
FZ64
Tree Gelbman
geno
Guybrush20X6
goodspeed87
Holder of the Heel
Hoots
Hero_of_T1me_1997
Iko MattOrr
IVIr.G
iam8bit
JohnnyJoestar~JoJo
Knuckles the Knuckles
Kind Dedede
Kevandre
KVLTofMetal
KenboCalrissian
LaniusShrike
Lilfut
M
MR. K
M
mrbrawl
M
M52B28
Mr. Mumbles
Matthew "Demo" Rak
Mariohuge
Mariuigi
Marxally
Neosquid
Neanderthal
NukeA6
NessOnett
N
Nintendo_Addict
Nguz95
Oblivion129
Oracle_Summon
OddCrow
Rockaphin
RetroBro
Shorts
/ Shortiecanbrawl
SmashShadow
Starcutter
shadowjosh
SirGalvan
Steelia
sunfallSeraph
StaffofSmashing
STARRRaptor
SchAlternate
Staarih
Simensis
S
SilverWind1
Skyfox2000
True Blue
Thebluecomet
Two Big Guys For You
theenlightenedone
VictoryIsMudkipz
Vyzor
vicgur
W
Wondra
Wizzrobe
Wiley
Xigger
YoshiandToad
Yunior597
yani
Z25
(You can also support our sister thread, Mallow)
https://smashboards.com/threads/mallow-frog-prince-from-the-beyond-the-clouds.456009/
by N3ON
C'mon Everyone's gotta do their part!
Geno has only had 2 appearances in the Mario universe, the second being a cameo in Mario and Luigi Superstar Saga. Despite that, during the days of Brawl, the many who grew up with Mario RPG and remembered it's pure awesomeness rose up and spread their passionate cry out to Nintendo. -Which Nintendo heard faintly, but ignored. However, Brawl's legwork had already been laid at that point and it was too late for them to change much. It's a new generation and Geno followers can hope and pray their savior shall return. Legally, Geno is a Square-Enix character. But in the eyes of Nintendo and even Square themselves, he's a Mario character. I believe that matters most of all, and it could happen if they make the effort.
Geno, after all, saved the mushroom kingdom from danger and continued to raise to the heavens. Before his heavenly ascension, Geno vowed to return one day and cast judgement on those that threatened the world.
Mario RPG was more or less a beginners RPG. Though far from the horrid that is FF: Mystic Quest. However, it's execution was wonderful and used a pseudo 3D technique that was graphically impressive at the time. It was developed by Square-Enix, who were gods among gaming companies at the time and represented their love child with Nintendo, who had been their greatest supporters (Before they fell out in the 64 era). Because of the above, Mario RPG is remembered by a generation.
The character of "Geno" is first seen descending from the heavens as a sword crashes through it straight into Bowser's Castle. The dark mechanical armies of "Smithy" have invaded from their horribly twisted universe to lay waste to the (more or less) peaceful lands. The character at this time is actually a star spirit, and doesn't take the form of Geno until he possesses the toy of a child, and takes the toys name. His own name at that point in unpronounceable (
♪!?)
by humans or mushroom people for that matter. Yes, he's a spiritually possessed doll. Think of Pinocchio in some kind of twisted universe (or Puppetmon). When it comes down to it, Mario may be the hero of the game but it's more or less Geno's story. Mario is just being dragged along, especially when he finds the princess.
The Doll form of Geno appears in cameo form in Mario & Luigi: Superstar Saga in the mini game "Star 'Stached Smash".
Geno has too much move potential, and a large variety of ways to attack that it's difficult to make a single moveset for him. He uses energy attacks, magic, and guns/ cannons. He could be a ancient, almost steampunk-like, fighter with hidden traps and weapons. A very unpredictable style in that. Think of the puppet masters from Naruto and their various unique ways of fighting.
Potential moves:
Cannon Ball - My idea for Forward smash, similar to snake having ranged smashes. It could have a short range before falling in a small arc. Or something
Pellet shot - My idea for rabid A. He fires pellets from his fingers in a motion where his hand goes up and down. The pellets disintegrate after a short distance.
Rocket Arm - Commonly used for robots in anime. Could also be a potential forward Smash. I've also seen it used as a special in some people's sets.
Star Shot - Geno's ultimate weapon in the game. It shoots out stars and can appear in a number of incarnations I can think of. An effect could also be used for attacks with star looking particles, for example.
Geno Beam
- A charging attack in my set. Geno is forced to stand still and charge up energy. Than unleashes in a laser like beam that can be moves around like Lucario's Final Smash
Geno Boost
- A buffing technique in the game. Perhaps a Down special that increases his attack?
Geno Whirl
- Infamous technique that delt 9999 damage if timed right. Some people say it should be his final smash because of that, but I feel it's more of a forward smash type of thing.
Geno Blast
- Another potential Final smash or special. Summons light from the sky that deals damage to the area around him
Geno Flash
- THE idea for his Final Smash. Turn into a cannon and fires a powerful blast of light that increases in size, harming all in it's path.
Geno in "Project M" showing possible moveset
Examples of possible alternate colors by "zanethedragon"
Here is a general example of a Geno moveset made by McFox during the Brawl days - When I complete my own (It's similar but disagrees in some areas) I'll post it as well. I also have some ideas for alternate movesets based on different attributes of Geno:
http://www.youtube.com/watch?v=d7qy2XwUDIo
こんにちは桜井さん (Dear Masahiro Sakurai)
http://www.youtube.com/watch?v=sBMYR4kJk94
(Geno in Brawl...or else...) - You want to know why Brawl wasn't awesome - They didn't add Geno
http://www.newgrounds.com/portal/view/333390
(Geno Move Generator) - A Flash made during Brawl to represent someone's version of a moveset
http://www.youtube.com/watch?v=lni0rfv_CHA
(Rawest Forest) - A mix of the Mushroom Forest theme with Lyrics
http://www.youtube.com/watch?v=grDgWVpZdd4&feature=related
(Waltz of the Forest) - A remake of the above song by the same author years later
http://www.youtube.com/watch?v=wj8zw8rrUhM
(Beware the Forest Mushrooms) - Geno's "Theme". Associated him because of the maze Geno leads you through
http://www.newgrounds.com/portal/view/443000
(Geno X Dedede) - A fun little flash I found of a battle between Geno and Dedede
http://www.newgrounds.com/portal/view/528856
(Geno X Dedede 2) - The sequel to above. It promises a 3rd that was never released
http://www.youtube.com/watch?v=4OFEVYVBZaA&feature=related
(Magic Geno Tribute) - A video someone put together of various Geno fan art
There is a Mario RPG Hentai-Manga thing. No, I am not going to link it. Rule 34
https://www.youtube.com/watch?v=-e8TAKgl-ME
Video on Geno and his chances in Smash by the user
@Delzethin
"Super Mario RPG 20th Anniversary Collaboration "Kigurumi Wakusei"
Why Geno? by
papagenos
Relevant
information
Sakurai has actually talked about Geno!
https://www.eventhubs.com/news/2016...ans-one-most-requested-smash-bros-characters/
Sakurai
: Geno was actually a character I wanted to include as a fighter. He has a gun for an arm, and just seems like he'd fit absolutely perfectly into Smash.
I was hoping I'd be able to put him in as far back as Super Smash Bros. Brawl, but unfortunately that never ended up materializing.
...
Interviewer
: And that's why you included him as a Mii Costume this time around?
Sakurai: Yes. He's incredibly popular. Even though he's an old character, we keep getting loads of votes and requests for us to put him in the game. Even though he still isn't in as a playable fighter, I made sure he'd be in as a Mii costume so his fans would at least feel that they got something.
Read more in the article provided
AND OF COURSE, Geno has at least made it INTO THE SMASH SERIES! in one form, playable
Nintendo Remembers!
Super Mario RPG: Legend of the Seven Stars launched for the Super NES on this day in 1996. Are you Team Mallow or Team Geno? pic.twitter.com/auvmZWJsfM

— Nintendo of America (@NintendoAmerica) May 13, 2018
LOL, I'm not sure it's possible to center a tweet
And I can't find the original source, but Geno was mentioned in the infamous Smash Poll that was talked about during the Brawl speculation age
https://smashboards.com/threads/characters-on-sakurais-poll.71872/
It's His Time!
Merchandise
You can support
TerminalMontage
and Geno at the same time with this wonderful shirt!
https://teespring.com/GenoForSmash#pid=2&cid=576&sid=front
Operation Starfall
https://smashboards.com/threads/operation-starfall-bringing-life-to-smrpg-again.467163/
Welcome to Operation Starfall!
Hello, fellow Smash and Nintendo fans! Welcome to the hub for the community-wide onward campaign for Operation Starfall,
the meeting place for us fans of Super Mario RPG, Geno, Mallow, and all of SMRPG's best! Here, we congregate to reach a singular
set of goals, what we as fans have been championing for over a decade: the return of SMRPG and its two exclusive protagonists,
Geno and Mallow, to the Mario mainstream. Read on for more information, and see how you can make your contributions to the cause!
Last edited by a moderator: